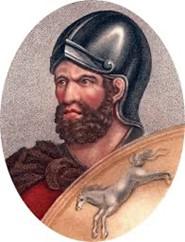 Is the global investment world about to be caught in the Hannibal trap?
Hannibal was considered as one of the greatest military tacticians and generals in history. He was a master of strategy and regularly led his enemies into excruciating defeats.
The trap that investors are now being led into has many similarities with Hannibal's strategy in his victory over the Romans at Lake Trasimene in 217 BC.
Hannibal was a general and statesman from Carthage (now Tunisia) who successfully fought against the Romans in the Second Punic War.