Presidential candidates Bernie Sanders and Elizabeth Warren are promising as much as $1.6 trillion in student debt forgiveness for millions of borrowers. Critics smell a cynical campaign ploy to try to buy the youth vote.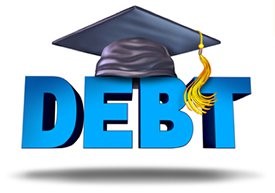 How is it either realistic or fair to declare an entire category of debt to be assumed by taxpayers?
Regardless, pie-in-the-sky proposals to cancel student debt shed light on a very down-to-earth problem for not only college students and recent graduates – but also for the economy and financial markets.