As can be seen in the graph below, there is an almost uncanny similarity between housing prices at the 2006-2007 peak, and current home prices.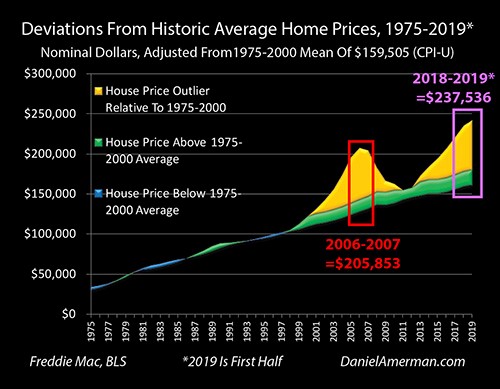 The biggest difference is that current home prices are substantially higher. Should we be worried about a repeat scenario – and another six year decline in home values?
This analysis explores in detail the similarities between 2006-2007 and current home prices, on a national average basis. When we dig beneath the surface, we also find some major differences as well, which means that the next round could be quite different than the last round.