President Roosevelt made owning gold for American citizens, with minor exceptions, illegal in 1933. See Executive Order # 6102. Begin the DOW to gold ratio analysis in 1933.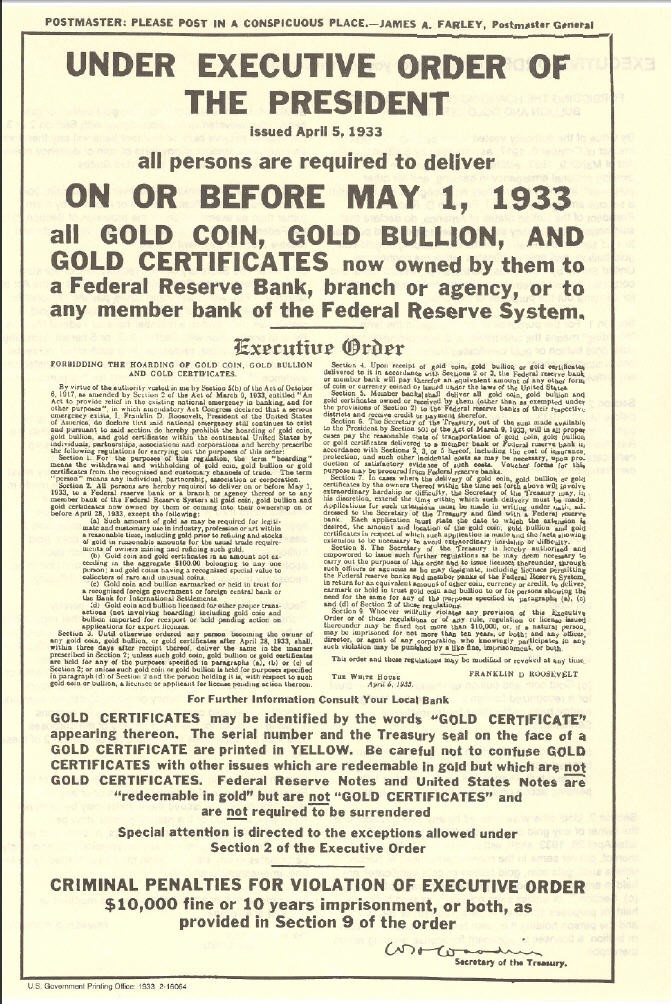 Many people have discussed the Dow to gold ratio. It fell from over 40 in the year 2000 when the DOW (11,750) was expensive, and gold sold for less than $300. In those days paper assets (DOW, bonds, S&P500 stocks) looked like they would rise forever.
Everything changes.
By 2011 the DOW (12,800) had fallen 10% from its 2007 high and gold peaked at an all-time high over $1,900. The ratio dropped to about 7.
The ratio rises and falls in long waves.